Mission, Vision & Core Values
Our Mission
Election Systems & Software is dedicated to providing valuable, trusted, and proven election equipment and services to our election administrators.
We continually evolve to meet the needs of our customers and technology's ever-changing environment. We provide better elections every day to promote democracy in the jurisdictions we serve. We fulfill this mission by delivering the highest standards of accuracy, security, and reliability in our election products and services.
Our Vision
We will provide products and services of exceptional quality and value to maintain voter confidence and enhance the voting experience.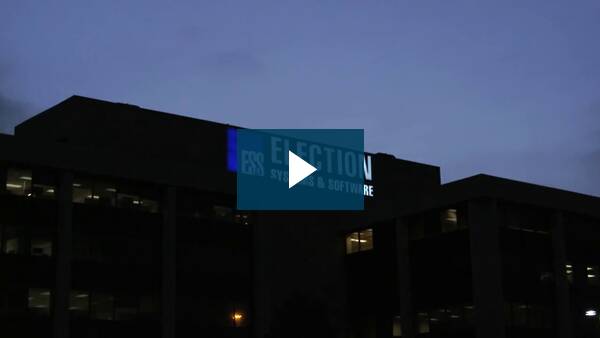 In pursuit of our mission and vision, ES&S is guided by six core values:
Make a Difference in the election industry through the value we provide.
Build Trust and Respect in everything we do internally and externally in support of our customers.
Work Hard with unwavering commitment to excellence in everything we do.
Have Fun and maintain a positive attitude through interactions with customers and fellow associates.
Talk Straight and communicate openly and honestly with others and ourselves.
Dream Big and embrace change in the pursuit of continual growth and improvement.

We live these values with the ultimate measure of success being the value we deliver to our customers, associates, and the election industry we serve.